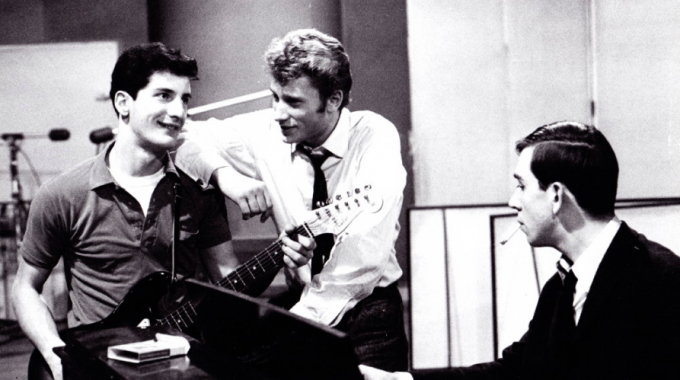 The Conservatory has found a beautiful new location for our Winter and Spring Concerts!
Initially built by the Chambre syndicale typographique in 1937 to hold its general meetings, Blanqui Hall was inaugurated by l'Orchestre Colonne. Later, the hall became known as Studio Blanqui when the famous label Philips Records settled there to record the biggest names of chanson française: Jacques Brel (Ne me quitte pas), Serge Gainsbourg (Le poinçonneur des lilas), Barbara (Göttingen), Juliette Greco (La Javanese), Johnny Hallyday (Les portes du pénitencier)…
Later taking the name of Studio Akustica, the hall continued to host classic recordings notably under one of the greatest names of sound engineering: Georges Kisselhoff. This is how Isaac Stern, Jean-Pierre Rampal, and Scott Ross were able to enjoy the unique acoustic of the hall for their records.
In 2010 the hall became La Salle Colonne when l'Orchestre Colonne, still renting the Studio Akustica for its rehearsals, finally decided to buy it. Since then, the recordings have not stopped. Philippe Jarousky, Nathalie Dessay, the Quatuor Modigliani and Hervé Niquet have recorded in Salle Colonne. The hall is particularly appreciated by Erato / Warner, Sony Classic, Universal Classic, Decca, and many self-produced artists. Also, the choir of Radio-France, the Musiciens du Louvre, the Dissonances, Les Siècles, and the Chambre Philharmonique all have chosen this hall as their rehearsal space in Paris.
Not only do the students get to perform in this great space with amazing acoustics but they will have the opportunity to play on or with a brand new Steinway D piano. It is the largest size made by Steinway and truly an incredible instrument.